Shirt Alteration

It's common that when you buy ready made shirt, some part of it is not fitting you. Whether it's shoulder width, body width, sleeve length  or width, our seamstress could help you to make it fit again.
From normal fit to slim fit? Give your shirt a second chance to fit you again! Our shirt alteration services take 1 week to transform you shirt to best fit your body. Speak to us if you have any question. We love to hear from you.

Composition & Details

Sleeve Length
The most common area people will need to alter. We retain the original design of your shirt and fit your sleeve length.
Shirt Button
Shirt buttons can be replaced to suit your taste. If you have broken button, considering changing all buttons for consistency and fresh new feel for your shirt.

Body Fit
Make it fit to you, not the other way. From normal to slim fit, we uplift the look and feel of your shirt instantly.
Length
The correct shirt length is able to bring out the right proportion look.  We could retain the original curve at the bottom of your shirt or change it to flat cut. Any design at both sides of your shirt can be retained as well. Look smart and bring today!
The Solutions for the Project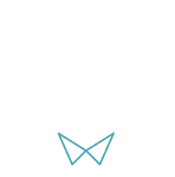 Makeover Customer Service