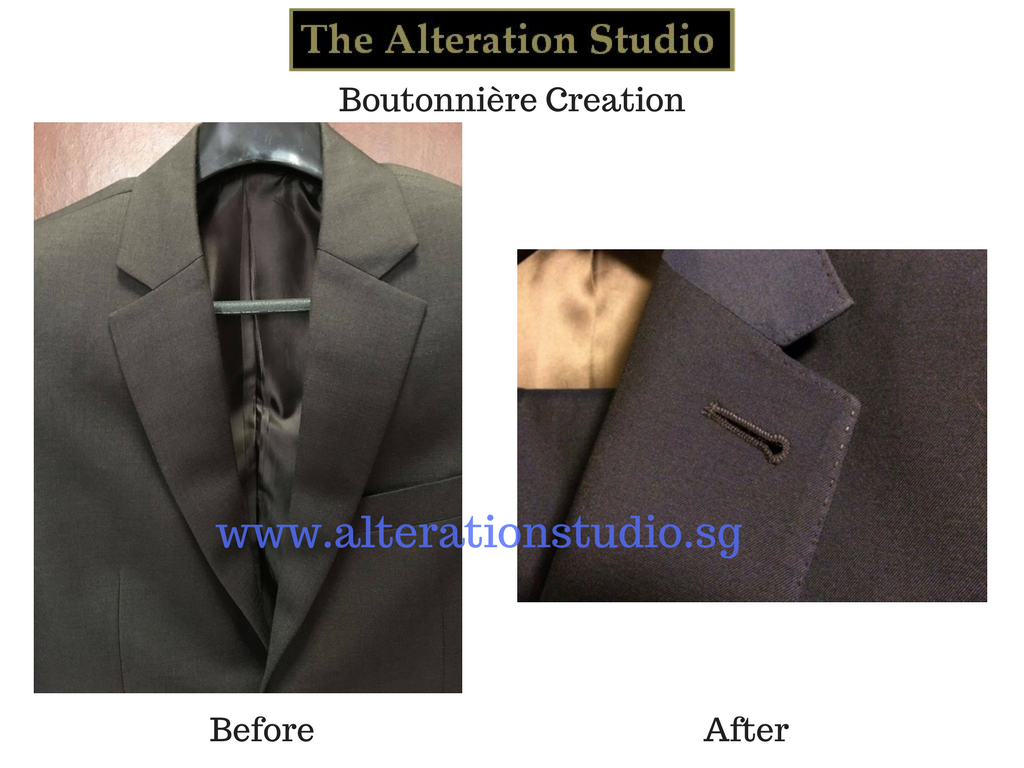 Boutonnière is normally worn on formal occasion such as wedding, proms, ceremonies etc. Boutonnière is typically a flower decoration attaching on jacket lapel on the left side.
Where to create a Boutonnière button hole?
You plan to wear a boutonnière on your special event and only find out that your favourite suit doesn't come with a button hole to hold the flora decoration. At Alteration Studio, we do provide services of creating a boutonnière button hole.
A boutonnière is wore through the button hole on your suit lapel. Some suit will have boutonnière button hole ready made but some will not.
Recent years, Boutonnière can be worn just through a button hole without a loop at the back. Please take note that our button hole may not be the same as the rest of the button hole design on your suit. Our staff will be able to show you some sample button holes.
The Alteration Studio is Centrally located in Singapore CBD area. We provide one-stop solution for all your alteration needs. You may visit us by City Hall or Esplanade MRT. If you are driving, Marina Square Shopping Center will be your best place to park. Please contact us for more information before your visit.