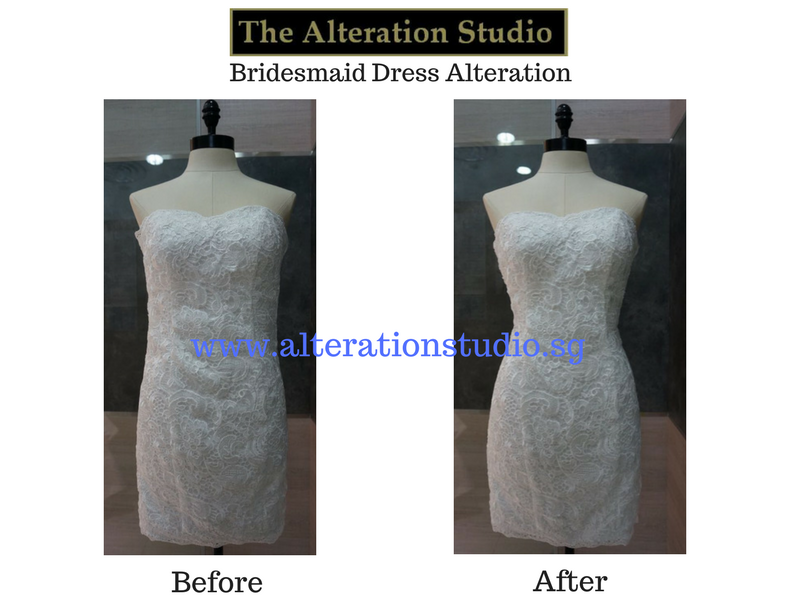 Congratulations for being a bridesmaid! So your BFF is going to get married and you want to be the best to support her on her big day. It's common that bridesmaids wear the same dresses nowadays so that the photography effects looks synchronised and harmony. However, not all bridesmaids are with same body sizes, you may require some alteration to be able to fit perfectly in the dress.
At Alteration Studio, we are specialised in bridesmaid dresses alteration. Don't forget that bridesmaid dress need not to be worn only once. With some creativity, you may alter it to be worn in future night out too! Don't be shy if you have any doubt with your dress, give us a call or email a photo of your dress to us. We may be able to give some suggestions and cost estimation before your visit.
Last thing to note, do not wait until last minutes to alter your bridesmaid dress. Plan it ahead of time allows you to have peace of mind so that you could focus on something else. Talk to us today to find out more!