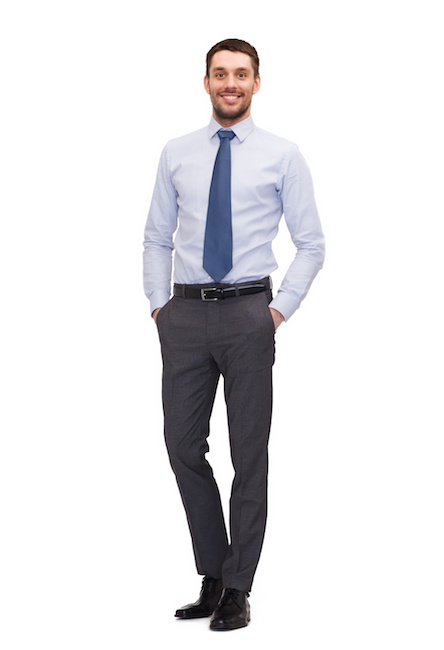 Waist
Trousers waist can be expanded or reduced for better comfort.

Trousers Width
Adjust your trousers to slimmer fit for more modern outlook.

Trousers Length
Length can be lengthen or shorten according your needs, speak to us if you would like special design.

Pocket/Button Repair
Torn or tear trousers can be repaired. Button and zip can be replaced too.
Why Do You Need To Alter Your Trousers?
Being confident with what you wear is only one part of todays fashion world. How your clothes fit reflects a great part of your personality as well as your impression you want to put up to the world out there. The benefit of altering your pants, is you could really make them fit you perfectly and it's unique to you. People often put a lot of attention on the top/suit they wear, but today, it's no longer the case.
The perfect trousers is able to showcase your fun character with the bright socks that you are wearing, or even let people pay attention to your cool shoes. We no longer fit trousers the way we did traditional style. Today, more and more people asking for lighter look and feel, perfect for summer weather casual look in Singapore. There is no more break required in your trousers, giving you straight and tidy look from top to bottom. The current trend is in favour for slimmer fit trousers which gives an uplift look in you anytime anywhere.
Try playing with the colour of your socks everyday, or even change a different shoes for different mode. At Alteration Studio, we are able to give your trousers a facelift, make it an up-to-date piece for your daily needs.

Modern Trendy Pants Alteration
For casual trousers, don't afraid to go shorter and skinnier to present the neat and confident look. Discuss with us on the shoes you are going to pair it with, our seamstress is able to advise the best cut and length for you. Explore your option of matching formal with your new trousers, try pushing the boundary of casual dressing. Whether it's an after hour gathering or weekend outing, don't forget to put a big smile on your face with your superb new look.

How Could You Alter Your Pants?
Pants Waist Alteration – Pants Waist has to be just fit or otherwise you will experience discomfort throughout the day. Pants Waist too loose will result in low crotch position and give an impression of sloppiness.

Pants Taper Leg – Baggy pants is not an ideal fitting especially comes to formal wear. You will look more proportion to have your pants tapered.

Pants Length Alteration – Pants length is crucial to look tidy and smart especially for formal wear. You should maintain 1-2 break at the front of your pants. Our staff will be able to consult you the right length during fitting.

Pants Crotch Alteration – A wrong fitted crotch will spoilt your outlook entirely. Contact us as we will have alternatives for you to solve your problem.

Pants Repair – Whether it's tear or ripped pants. Send us a photo of torn area, our staff will be able to advise the best way to repair it.
The Type Of Trousers We Could Alter
Suit Trousers Alteration

Chino Pants

Khaki Pants Alteration

Leather Trousers Alterations

Costume Pants Alteration
Swim Suit Pants Alteration

Yoga Pants Alteration

Jeans Alteration

Shorts Alterations

Leggings Alteration
Where Can You Alter Your Pants?
To provide the most convenient services for our customers, The Alteration Studio chose to locate at downtown Singapore. You may visit our outlet for fitting or send in your pants with exact measurements. Our staff will be able to assist you to get the alteration job done!