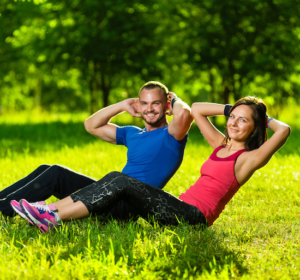 Are you looking for Sportswear alteration in Singapore? Then you have come at exact place. We can guide you about choosing the right alteration services.
It can happen with anyone that the sportswear he/she has bought is not giving a perfect fit. As the clothes are mainly manufactured in masses, there are more chances that they will not fit to your body shape. Another reason for not getting your dress fit is changes in your body size. Whatever may be the reason, wearing an unfit dress will not only make you look odd, but you will also feel uncomfortable during your workout. So, you are assumed to get it alternated before you show it to the world.
The Alteration Studio provides one-stop solution for all types of garments alterations. Specifically for sportswear, we could provide yoga wear alteration, golf attire alteration, cycling wear wear alteration or athletic wear alteration. In order to find the best service, you are required to consider some facts. Here are some tips to find the best services.
The first thing that you need to consider is for what type of attire they are providing the alteration services. Though many of the companies deal in providing the specific services which differ according to the type of dress or on the basis of gender, but it would be better if you find one-stop shop for all your alteration needs.

Next thing that you need to consider is quality. No doubt that you cannot be sure of it until you get their service, but what you can do is checking what claims they are making for it. You can check their previous customer reviews for knowing about their service quality.

Inspect whether the company cares for client satisfaction or not. If they are aiming at client satisfaction, then you can be sure of getting a good service.

Experience is the fact that must not be neglected. Check their experience along with ensuring that all their workers are qualified and expert.

Last but not least is the price. No doubt that you should look for the best quality, but it should also be affordable for you. As there are many such companies, you can easily find the one with reasonable rates.
Let us reduce your efforts and tell you about a reputable company which takes pride in delivering alteration services in Singapore. No matter what you are looking for, from wedding gown alteration, curtain alteration or sportswear alteration (like cycling clothing alteration, swimming costume alteration etc), we will provide you the top quality service meeting your expectations. Ensured for all the above given facts, we will not only alter your costumes for perfect fit, but will also make their services pocket friendly for you.
Types of Sportswear We Alter: