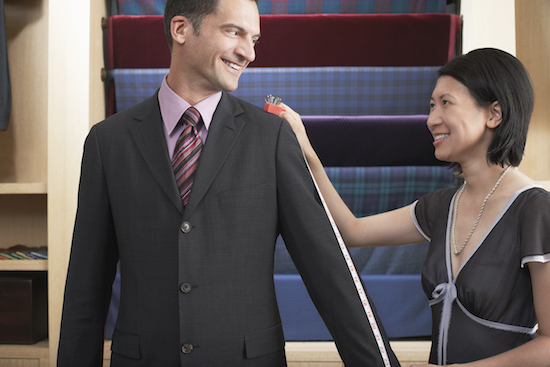 Have you ever been in a position where you've wanted to wear a particular jacket on top of your favourite outfit but the jacket seems to be torn, too loose for you, or has a torn lining? You need a professional who can help you get your clothing fixed with perfection and make sure that it's durable. We've got the perfect way for you to avoid these situations by opting for Alteration Studio's services.
We, at Alteration Studio, provide professional alteration services and have made our mark in Singapore for providing excellent alterations for both, men and women. With a variety of options available for you to choose from, you can come to us with any sort of garment who's lining you need to get fixed.
What kind of services do we provide?
You'll be surprised that Alteration Studio has the capacity to go over different forms of alterations. It's not restrictive to only one particular clothing item. You can avail our lining replacement services for your blazers, jackets of all kinds, dresses, pants, and skirts. Whatever you want fixing, we'll make sure to cover it!
Why do you need to replace your jacket lining?
When we talk about jacket lining replacement, you need to know that lining primarily adds to the wear of the jacket. So, in the instance that it is torn or worn-out, you must get it replaced as soon as possible to make sure you can wear your jacket again, without the thought of it tearing up. While this is one reason for getting your jacket lining replaced, there are plenty more reasons for you to do so. Whether it's a leather jacket lining replacement or any other sort of lining replacement, you should always opt for one of the following issues persist.
Torn lining that reduces the life of the jacket
Excessive wear and tear
Use of wrong material for the lining that can cause rashes.
Why should you choose us?
Alteration Studio has been able to gather the attention of many customers based on the quality services we give them. Having been in the business for a long time, we've been able to identify what the customer exactly wants and provide them accordingly. Still, confused as to why you should choose us?
We use excellent quality material for your jacket lining replacement, according to your needs
We make sure that your outfit's original shape and design are not compromised
We provide timely service to all our customers
We aim to make sure that all your requirements are met. Whether you need your jacket's lining replacement at a later date or within a day, your requirements will be met. With expert tailors present to help you decide how you should go about your lining replacement, you're in the best hands. Get recommendations from the industry professionals if you're confused about any decision you have to make about your lining replacement needs. Moreover, if you're in a rush, then get a quick fix of your jackets or any clothing with Alteration Studio!